Null Stern suite Vineyard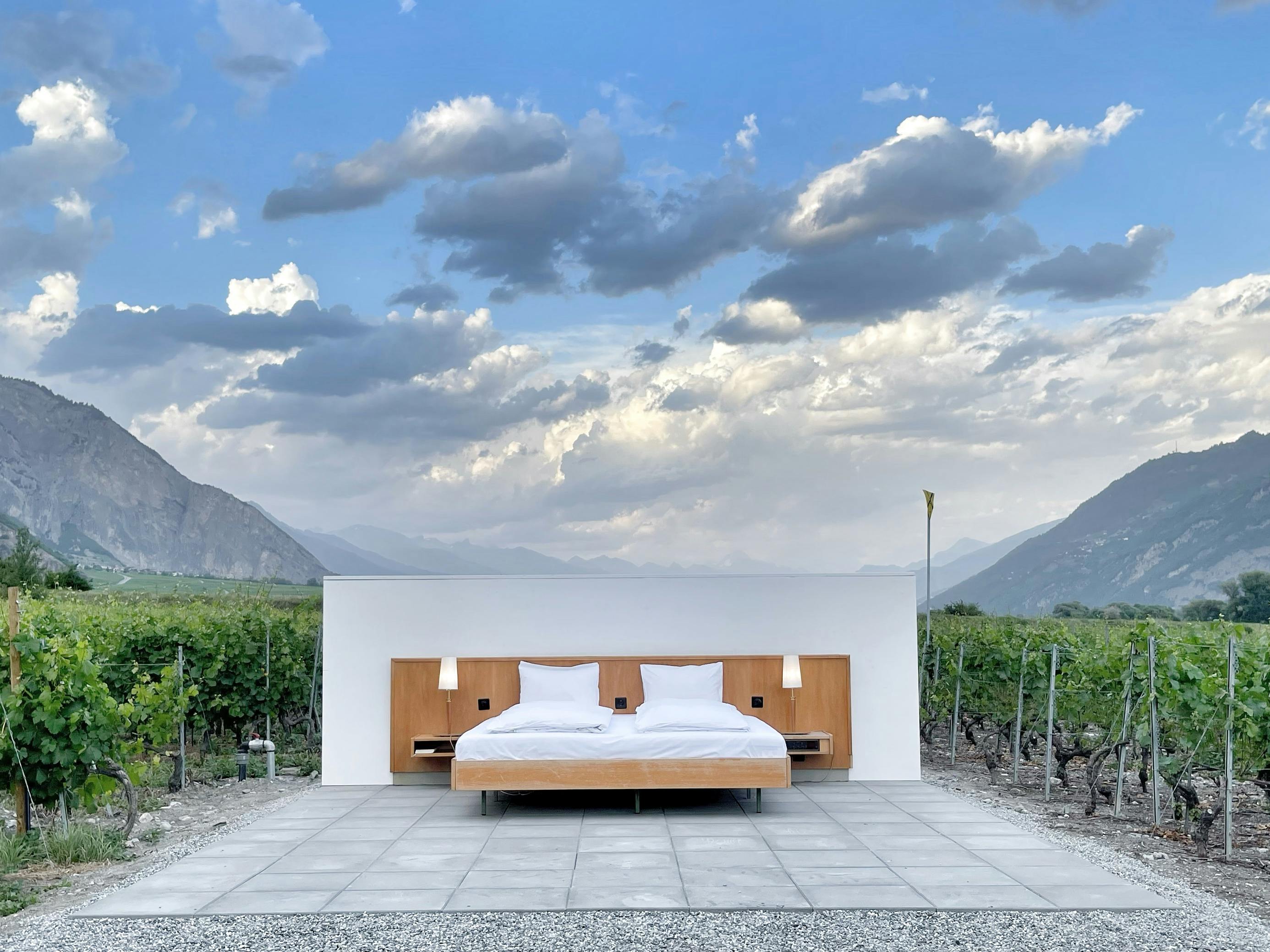 Null Stern suite Vineyard
The vineyard suite is located in the valley on a small road in-between two vineyards, as if it was deliberately dropped from the sky. This suite provides a magical view of the historic medieval village of Saillon and her tower. Forming the backdrop is the 3'934 meters Bietschorn mountain also known as the "King of Valais". This suite is also unique because the entire furniture is from the original art installation that was installed in 2016 in Safiental (GR). This suite offers a hidden nest where you can "see without being seen". If you are lucky, you might even see winemakers at work looking after their precious vienyards.

One night stay for two guests is CHF 325 and includes: a welcome drink with local organic finger food, breakfast pastry from a local bakery with fresh fruit juice from the region as well as the service of a Modern Butler. It also includes a hotel room reservation at the Hôtel des Bains de Saillon in case of bad weather.


Restrooms are located a short walking distance from the suite.