Null Stern suite Anti-Idyllic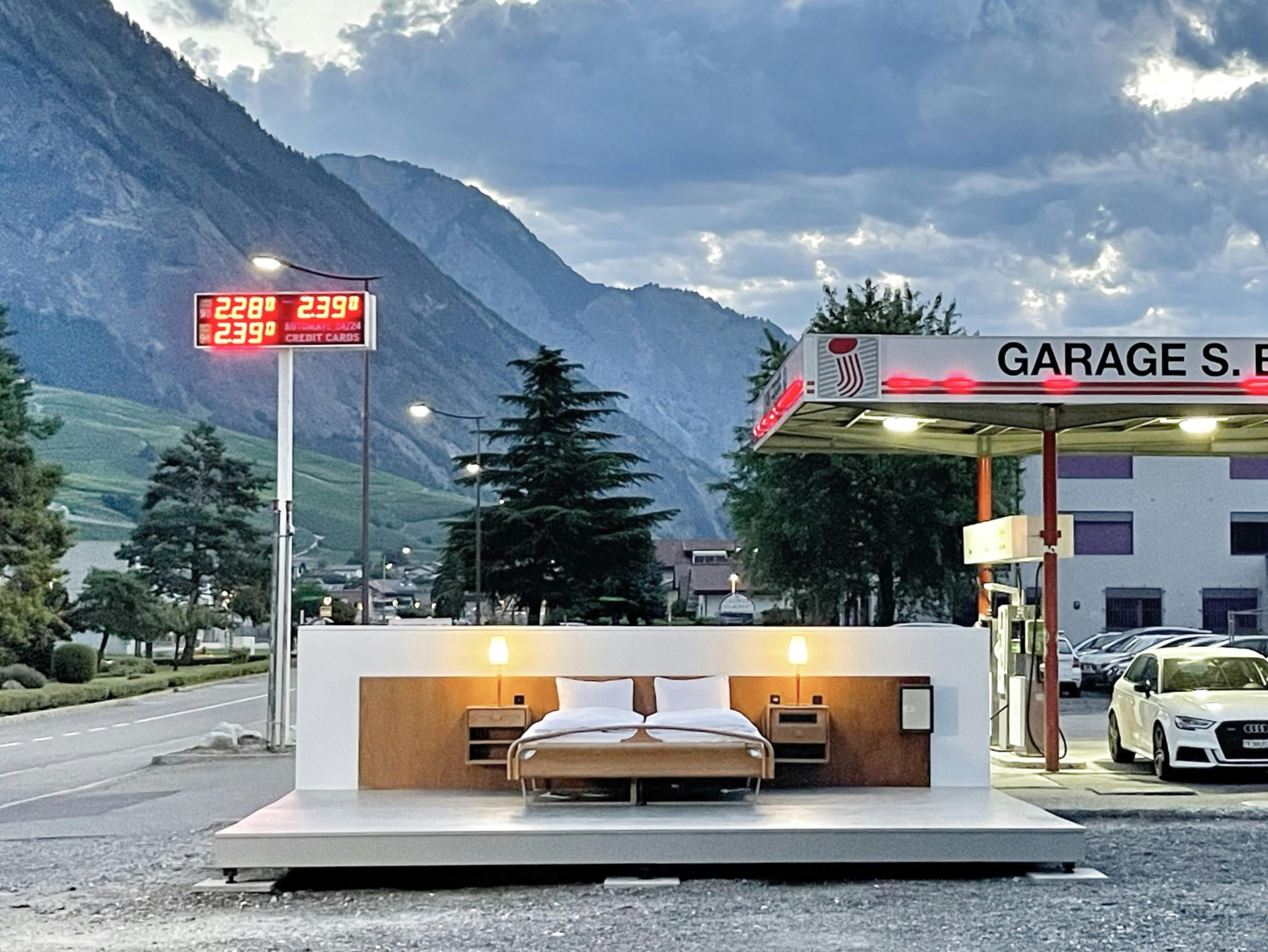 Null Stern suite Anti-Idyllic
The anti-idyllic suite is situated on the side of a thoroughfare. Rather than a place of rest, this new version aims to keep you awake and offers a place of reflection on current affairs such as the climate, the economy, security or equality. Individuals, companies, schools or associations are all welcome to use this space to exchange, brainstorm or create ideas. We offer you the opportunity to invest time in yourself and for yourself, so it gives sense and purpose to this moment of introspection. You can share your reflections, your thoughts, your fears, your convictions by placing them under the mattress and they will contribute to future concrete actions on a local level.

One night stay for two guests is CHF 325 and includes: a welcome drink with local organic finger food, breakfast pastry from a local bakery with fresh fruit juice from the region as well as the service of a Modern Butler. It also includes a hotel room reservation at the Hôtel des Bains de Saillon in case of bad weather.

If you are interested in reserving the anti-idyllic suite for group activities such as team-building and brainstorming sessions (more than two guests), please contact the Hôtel des Bains de Saillon directly at +41 27 602 11 11.

Restrooms are located a short walking distance from the suite.